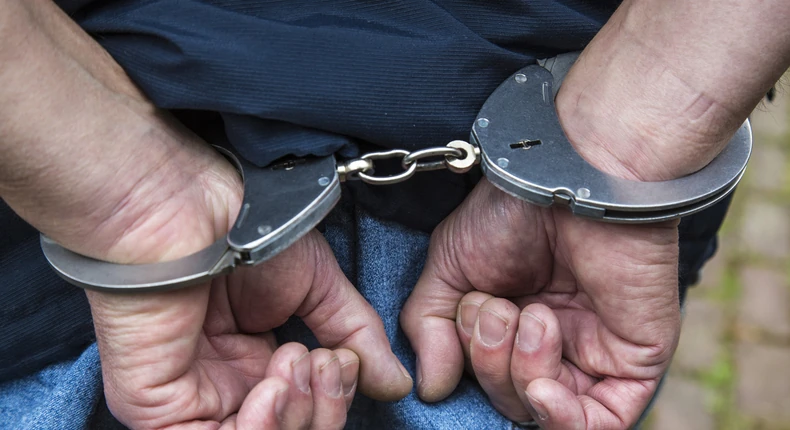 Arrested Suspect
Security agencies have detained Emmanuel Sakyi Afriyie, 25, a contract worker for one of Ghana's largest banks, for allegedly stealing around GH1.2 million from customers' bank accounts.
The suspect is accused of taking money from some accounts that belonged to a judge and a former Inspector General of Police, both of whom have passed away.
Some of the money is allegedly transferred to his personal account at a different bank, the accounts of his 17 associates in various banks, and their mobile money accounts. He is also charged with spending some of the money on a Toyota Camry and an iPhone 14 Pro Max.
Afriyie had bought a plane ticket and was planning to slip away with his lover to Dubai in the United Arab Emirates.
But his good fortune ran out when the security forces moved swiftly, set up a trap for him, and caught him on June 4, 2023, at the Kotoka International Airport.
The accused person is accused of using his boss' password to complete the fraudulent transactions.
He allegedly secretly videotaped his boss typing a password into her phone while she was using it, and he then reviewed the clip to ascertain what password she was using.
Within two months, Afriyie transferred the money from the clients' accounts.
Some of his collaborators were later detained before being caught, taken before a court, and granted bail.
Along with some of his associates, Afriyie is suspected of a number of crimes, including conspiracy and theft.
He is the only one facing new accusations of fabricating documents and falsifying accounts, bringing the total number of claims against him to 13. He has denied all of them.
On June 16, 2023, he is anticipated to reappear before a court presided over by Ellen Ofei-Ayeh.
Police are also looking for another eleven accused accomplices who are still at large.